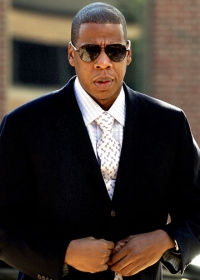 Abonnement
FOK!free abonnement
Geregistreerd
14-05-2006
Laatste update
14-05-2006
Geslacht
Man
Geboortedatum
04-12-1969
Relatie
The hottest chick in the game.
Seksualiteit
Word.
Kleur ogen
Brown like the H i push
Schoenmaat
Big mo'fucking shoes cuz
Beroep
Hustler
Studierichting
The streets taught me..
Woonplaats
Brooklyn
Favo forum
Muziek
Favo FOK!kers
Beyoncé na mean.
Favo subsite
FOK!forum
Aantal forumposts
428 »
Aantal FP-reacties
5 »
Aantal views
347
Aantal reacties
29
Laatste voyeur(s)
2Happy4U
Masterboy
Masterboy
JRRY
JRRY

This is a public survice announcement sponsored by Just blaze and the good folks at Roc-A-Fella Records.

Fellow Americans, It is with the upmost pride and sincerity that i present this recording as a militestament and recollection of history in the making during our generation.
Allow me to re-introduce myself
, My name is HOV
H to the O-V, I used to move snowflakes by the O.C.,
I guess even back then you can call me,
C.E.O of the R.O.C HOV,
Fresh out the frying pan into the fire,
I be the, music biz number 1 supplier
Flier than a piece or paper bearing my name,
Got the hottest chick in the game wearing my chain, thats right HOV
Not D.O.C, but similar to the letters no-one can do it better
I check cheddar like a food inspector,
My homie Strict to me dude finish yo breakfast,
So thats what I'ma do take u back to the dude with the Lexus fast forward the jewels and the necklace,
Let me tell u dudes what i do to protect this,
Shoot at u actors like movie directors.
Hahah,, This aint a movie dawg.
Aight okay.
My name is Sean Carter, also known as Jay-Z, Jigga, Jiggaman, HOV, HOVA, S. etc.
I'm not a businessman, i'm a business, Man!
This here is my Boo, Beyoncé.
Damn, she's fine cuz.
Leave ya number on this paper, holla at ya when i come of tour

.



1