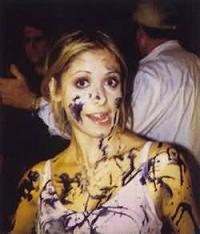 O soul! If you long for the life of this world and flee death, know certainly that the conditions you suppose to be life are only the minute in which you are. All the time previous to the present minute and the things of the world within that time are dead in the present minute. And all the time subsequent to the present minute and all it contains is non-existent in it, and nothing. That means the physical life on which you rely is only one minute. Some of the learned, even, said it was a tenth of a minute, rather, the passing instant. Thus, it is due to this mystery that certain saints stated that with regard to this world, this world is non-existent. So, since it is thus, give up the physical life of the soul. Rise to the level of life of the heart, spirit, and inner faculties; see what a broad sphere of life they have. For them, the past and the future, which for you are dead, are Living; they are existent and full of life. O my soul! Like my heart, you too weep and cry out and say:
I am ephemeral; I do not want another who is thus.
I am impotent; I do not want another who is thus.
I have surrendered my spirit to the Most Merciful; I do not want another.
I want another, but let him be an eternal friend.
I am a mere atom, but I desire an Everlasting Sun.
I am nothing, yet I wish for these beings, all of them.
Fight Club
Tyler Durden
: Warning: If you are reading this then this warning is for you. Every word you read of this useless fine print is another second off your life. Don't you have other things to do? Is your life so empty that you honestly can't think of a better way to spend these moments? Or are you so impressed with authority that you give respect and credence to all that claim it? Do you read everything you're supposed to read? Do you think every thing you're supposed to think? Buy what you're told to want? Get out of your apartment. Meet a member of the opposite sex. Stop the excessive shopping and masturbation. Quit your job. Start a fight. Prove you're alive. If you don't claim your humanity you will become a statistic. You have been warned
eXistenZ
Allegra
: So how does it feel?
Ted
: What?
Allegra
: Your real life. The one you came back for.
Ted
: It feels completely unreal.
Allegra
: You're stuck now, aren't ya? You want to go back to the Chinese restaurant because there's nothing happening here. We're safe. It's boring.
Ted
: It's worse than that. I'm not sure... I'm not sure here, where we are, is real at all. This feels like a game to me. And you, you're beginning to feel a bit like a game character
American Psycho
Patrick Bateman
: There is an idea of a Patrick Bateman.
Some kind of abstraction, but there is no real me.
Only an entity-- something illusory.
And though I can hide my cold gaze...
and you can shake my hand and feel flesh gripping yours...
and may be you can even sense our life styles are probably comparable,
I simply am not there.
Kill Bill
Hattori Hanzo
: For those regarded as warriors, when engaged in combat the vanquishing of thine enemy can be the warrior's only concern. Suppress all human emotion and compassion. Kill whoever stands in thy way, even if that be Lord God, or Buddha himself. This truth lies at the heart of the art of combat.
You've Got Mail
George
: For me the Internet is just yet another way of being rejected by women.
City of Angels
Seth
: Why do people cry?
Maggie
: What do you mean?
Seth
: I mean... what happens physically?
Maggie
: Well... umm... tear ducts operate on a normal basis to lubricate and protect the eye and when you have an emotion they overreact and create tears.
Seth
: Why? Why do they overreact?
Maggie
: I don't know.
Seth
: Maybe... maybe emotion becomes so intense your body just can't contain it. Your mind and your feelings become too powerful... and your body weeps.
When Harry met Sally
HARRY
: Would you like to have dinner? ...Just friends.
SALLY
: I thought you didn't believe men and women could be friends.
HARRY
: When did I say that?
SALLY
: On the ride to New York.
HARRY
: No, no, no, I never said that. .........(pauses and thinks about it) Yes, that's right, they can't be friends. Unless both of them are involved with other people, then they can - this is an amendment to the earlier rule. If the two people are in relationships, the pressure of possible involvement is lifted. .... (another pause) No, that doesn't work either, because what happens then is, the person you're involved with can't understand why you need to be friends with the person you're just friends with. Like it means something is missing from the relationship and why do you have to go outside to get it? And when you say "No, no, no it's not true, nothing is missing from the relationship," the person you're involved with then accuses you of being secretly attracted to the person you're just friends with, which you probably are. I mean, come on, who the hell are we kidding, let's face it. Which brings us back to the earlier rule before the amendment, which is men and women can't be friends.
Eternal Sunshine of the Spotless Mind
Joel
: Why do I fall in love with every woman I see who shows me the least bit of attention?
Full Metal Jacket
Marines
: This is my rifle. There are many like it but this one is mine. My rifle is my best friend. It is my life. I must master it as I must master my life. Without me, my rifle is useless. Without my rifle I am useless. I must fire my rifle true. I must shoot straighter than my enemy, who is trying to kill me. I must shoot him before he shoots me. I will. Before God I swear this creed: my rifle and myself are defenders of my country, we are the masters of my enemy, we are the saviors of my life. So be it, until there is no enemy, but peace. Amen.