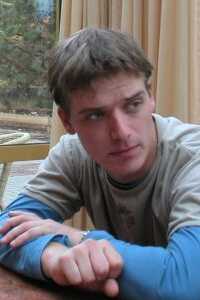 Abonnement
FOK!free abonnement
Geregistreerd
28-08-2002
Laatste update
27-04-2008
Geslacht
Man
Geboortedatum
-
Relatie
Seksualiteit
Kleur ogen
Schoenmaat
Beroep
Studierichting
Woonplaats
Favo forum
FOK!eiland
Favo FOK!kers
Favo subsite
geen
Aantal forumposts
24.183 »
Aantal FP-reacties
4 »
Aantal views
4.618
Aantal reacties
304
Laatste voyeur(s)
ondeugend
ondeugend
ondeugend
Simpel-Zat
ondeugend

Maak er maar wat van.
Tool, The Cure, Bad Religion, Loreena McKennitt, Unwound, Pearl Jam, Blonde Redhead, Lemonheads, NoFX, Appleseed Cast, Sebadoh [alles met Lou Barlow for that matter, ja, zelfs halfdronken in Vera, ja!], Underworld, Hazel, A perfect Circle, Mogwai, Audio Bullys, Interpol, The Breeders, Unit Moebius, Metallica, Norken, Pavement, Paul Oakenfold, Aphex Twin, Eric's Trip, Weezer, Rammstein, Sonic Youth, The For Carnation, Karate, Motorpsycho, The Charlatans, Sasha & Digweed, Built To Spill, The Doors, Pond, Smashing Pumpkins, Pink Floyd, Unsane, Chrome Cranks, Black Rebel Motorcycle Club, DCFC.
Take 2,
of: recentelijk (her-)ontdekt:
The Oblivians
[sorry dat jullie er niet eerder bijstonden, jongens]
Chris Liebing, The White Stripes, Yves Deruyter, Shmuel Flash (chilling moments), Lemon8, Shellac,

Raveonettes

.
Wáánzinnig mooi spul:
Death Cab For Cutie - Plans
The Postal Service - Give Up
Amusement Parks on Fire - Amusement Parks on Fire
The Editors - The Back Room
The Bravery - The Bravery
Dick Gaughan - Handful of Earth, voor het betere "Ede Staal maar dan from Scotland" gevoel
Radiohead @ Conan O'Brien
-- laatste update: 27 april '08 --