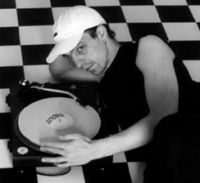 Abonnement
FOK!free abonnement
Geregistreerd
25-10-2005
Laatste update
16-06-2009
Geslacht
Man
Geboortedatum
09-10-1970
Relatie
Seksualiteit
Kleur ogen
Bruin
Schoenmaat
Beroep
ICT Holladiyee :P
Studierichting
Woonplaats
Lelystad
Favo forum
Muziek
Favo FOK!kers
Uhm..
Favo subsite
geen
Aantal forumposts
355 »
Aantal FP-reacties
0 »
Aantal views
1.000
Aantal reacties
14
Laatste voyeur(s)
ChatGirl
Estofex
Charlotte3
Estofex
LonerForLife

Update: djie6 Fok! heul mijn links doen het niet meer...
Laat u dus ook niet verleiden om er op eentje te klikken..
Moet nodig even het een en ander repareren immers...
Dus...
Best wel meegaand, weet alleen vaak niet waar naartoe.
Ook wel into hobbies.... veel... te weinig tijd...
Ik maak muziek (van drum&bass tot handbag) draai her en der mijn plaatjes, fotografie, video_editing, bouw de nodige sites met Joomla en
MaxwebPortal en leid diverse groepen door een natuurgebied als gids
.
Dus niet meer he...
Dus....
Muziek wanneer mijn plaatjes op de draaitafels liggen:
Detox label

Heb de laatste livemix eindelijk online staan. Opgenomen tijdens de ZigZag new year party.
Om te luisteren klikt u simpelweg op de volgende link:
LiveMix-StumbleUpon-01/01/2006
*niet klikken*
Muziek thuis:
Jeff Buckley!!
Otis Redding
Annihilator

LTJ Bukem
Speelde zelf ooit in een redelijk succesvolle band met de welklinkende naam Suck & Swallow (als drummer)

Luister 01
Luister 02
Luister 03
Verder een hooked MMORPG speler
Ultima Online: 6 jaar - guild [G*D]Guardians of Destiny
Shard: Europa Server
World of Warcraft: 1 jaar - Guild: Guardians of Warcraft
Realm: Helscream
Verder ook helemaal maf van extreme weersomstandigheden zoals shelfclouds, windhozen, hagel en onweer. En je kunt me
altijd
wakker maken voor het noorderlicht (Aurora Borealis).
Heb er een kort filmpje over gemaakt:
KLIK
Af en toe doe ik ook aan TimeLaps'en maar dat is nogal arbeidsintensief:
Filmpje
Verder weet ik niets meer
Doeg



1