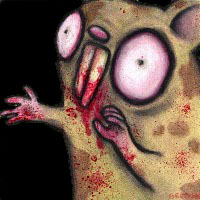 Abonnement
FOK!free abonnement
Geregistreerd
20-10-2010
Laatste update
04-11-2010
Geslacht
Vrouw
Geboortedatum
19-05-1993
Relatie
geen
Seksualiteit
hetero
Kleur ogen
bruin
Schoenmaat
39
Beroep
ehm :') callcentermedewerker
Studierichting
-
Woonplaats
Ede
Favo forum
geen
Favo FOK!kers
Favo subsite
geen
Aantal forumposts
0 »
Aantal FP-reacties
0 »
Aantal views
10
Aantal reacties
0
Laatste voyeur(s)
Silverstone
Silverstone
Jiggler
Blackbird-ce
stiefelen

Before I lay me down to sleep,
I pray for a man, who's not a creep,
One who's handsome, smart and strong
One who loves to listen long,
One who thinks before he speaks,
One who'll call, not wait for weeks.
I pray he's gainfully employed,
When I spend his cash, wont be annoyed.
Pulls out my chair and opens my door,
Massages my back and begs to do more.
Oh! Send me a man who'll make love to my mind,
Knows what to answer to "how big is my behind?"
I pray that this man will love me to no end,
And always be my very best friend. Amen.



1