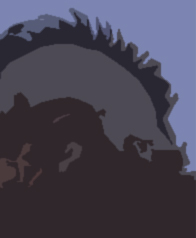 | | |
| --- | --- |
| Abonnement | FOK!free abonnement |
| Geregistreerd | 24-03-2002 |
| Laatste update | 09-05-2002 |
| Geslacht | Man |
| Geboortedatum | 09-08-1979 |
| Relatie | niet zo |
| Seksualiteit | |
| Kleur ogen | moonlight green |
| Schoenmaat | 2.73 |
| Beroep | tijdelijk mens |
| Studierichting | Vormgeving'n'interactie van applicaties |
| Woonplaats | Delft |
| Favo forum | geen |
| Favo FOK!kers | Elminster |
| Favo subsite | geen |
| Aantal forumposts | 77 » |
| Aantal FP-reacties | 0 » |
| Aantal views | 788 |
| Aantal reacties | 6 |
| Laatste voyeur(s) | Riloway |

Personal Website >>
www.outofbody.tk
formerly known as araphor
Kenmerken >>
* Paganism
* Dreams
* Role Playing
* Fantasy
* Star Trek
Filp top 14:
1. Donnie Darko
2. Requiem for a Dream
3. Pink Floyd - The Wall
4. Pi
5. Funny Games
6. Fight Club
7. Lola Rennt
8. The Green Mile
9. Dark City
10. Cube
11. Fellowship of the Ring
12. Star Trek: First Contact
Music top 3:
1. Pink Floyd
-------------------------
Nothing
Free of the dark love and sand
The dust wirls around the pilar of sound
When the dream pulls you across the room
There is no way of stopping them
For now
Injection of coma through the veins
Why still rebuilding the selves
If you can see the end comming near
The water rising to new hights
For now

Don't need the others anymore
When searching for the blue
The sky can tell me of the thunder
Slaying all over the world
For now

And then
Running away from the white dots
Speeding faster and faster without
Within the burning grows in the heart
As the tree falls

And then
After we all wake in the nighty hours
Weaping the tears away
The visions of clearness waving at us
Whispering their tales of balance

Comming to the end.
-------------------------------
Verdere intresses >>
* OBE's
* Oude religies
En ten slotten een *veel* duidelijkere foto op veler verzoek:
...
Gelukkig werken de tags hier ook niet..
Dan maar zo:
fotootje



1