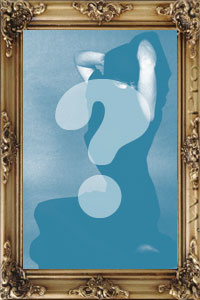 Abonnement
FOK!free abonnement
Geregistreerd
11-02-2004
Laatste update
01-04-2004
Geslacht
Vrouw
Geboortedatum
29-11-1973
Relatie
--
Seksualiteit
Kleur ogen
Green as emeralds...
Schoenmaat
37
Beroep
Busy,busy bee
Studierichting
Jewels!!!
Woonplaats
Amsterdam
Favo forum
geen
Favo FOK!kers
P_P_S
Favo subsite
geen
Aantal forumposts
0 »
Aantal FP-reacties
0 »
Aantal views
1.427
Aantal reacties
36
Laatste voyeur(s)
Kwalberto
Anonieme_Fokker
EJ403
FRaGMaN
Private_Part_Sir

Hello!
I hope no one is offended that this is in English. If you are I appologize, but I need some more practice first before I dare use this gorgeous language...
I am a American/Swedish girl, just came to Holland in december to work and learn from the best. But I'm too busy to go out and meet "real" people, and since my b/f left he also left with all the friends... So I'm a little lonely and hope that some of you out there want to get to know me!
You can write to me in Dutch, I can read most of it. (I think) But like I said, I'm not confident enough in Dutch yet. My colleauge recommended FOK as THE best place to meet people and to practice my Dutch.
I'll try to answer anything you ask as honestly as possible!
Hope to hear from you lot soon!
02/12/04 I've had a lot of questions about when I put myself up here... Well, need to go cam shopping first, so be patient!!




1