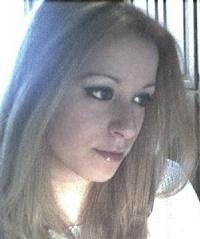 Abonnement
FOK!free abonnement
Geregistreerd
04-03-2003
Laatste update
21-12-2004
Geslacht
Vrouw
Geboortedatum
09-08-1984
Relatie
PoisonouS (already 3 years and
Seksualiteit
Kleur ogen
Hazel/Green
Schoenmaat
36:(
Beroep
student
Studierichting
foreign languages
Woonplaats
far.. so talk english:)
Favo forum
geen
Favo FOK!kers
my sweet PoisonouS
Favo subsite
geen
Aantal forumposts
0 »
Aantal FP-reacties
0 »
Aantal views
12.651
Aantal reacties
890
Laatste voyeur(s)
Megalomaniac
michiel_merk
phpmystyle
michiel_merk
skysherrif

Please talk english, since i dunno dutch that much. Tnx

Right, after this 'begging', i can introduce myself a lil..:)
I'm Paola, I'm 19 (and a half:P) years old, and i come from Italy even tho atm i live in Amsterdam for a university project.
Am i wrong or i'm the only foreigner in this fotobook? Whoa that flatters me:P
I'm on the second grade of University ('Foreign languages and sciences of the literatures') in which i mainly learn English, Dutch and Portuguese (tho, unluckily, i'm full of other booooooring subjects).
In my free time i like chatting, driving, painting *i love art*, dancing, writing and once i also loved singing, but that's a whole other story..
Well, i also love to cuddle my lil, sweet doggy called Asia!
What more can i say? Atm i'm busy trying to decide which pictures to add, but the problem is that i like none.. damn.
Well, i'll work it out!
Have fun, cya!