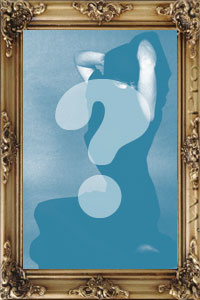 | | |
| --- | --- |
| Abonnement | FOK!free abonnement |
| Geregistreerd | 23-06-2006 |
| Laatste update | 19-12-2006 |
| Geslacht | Man |
| Geboortedatum | - |
| Relatie | Yes, with my wifes |
| Seksualiteit | not in anus hetro |
| Kleur ogen | |
| Schoenmaat | Yes! I like! |
| Beroep | Top media personality |
| Studierichting | English, journalism, and plague research |
| Woonplaats | Kazakhstan |
| Favo forum | (RL) Soaps |
| Favo FOK!kers | |
| Favo subsite | FOK!forum |
| Aantal forumposts | 4 » |
| Aantal FP-reacties | 0 » |
| Aantal views | 379 |
| Aantal reacties | 16 |
| Laatste voyeur(s) | Hare |

My name Borat. I from Kazakhstan. My hometown name Kuzcek. It near Almaty - please you visit!!!
This is where i lives
Age - for 23 harvests I have had hair on pubis.
Zodiac Sign - the Potato
Religion: I follow the Hawk
Sexual Orientation: I am not loolee loolee
Body Type: 2 arms, 2 legs, 112 teeth and chram thick like tube of Pringles
Family - I single - my wife is dead (I did not kill her).
I have 3 sons [Bilak [12], Biram [12], Hooeylewis [13]] and I have 17 grandchildrens. Hooeylewis is my most favourite son, Bilak is my least favourite son.
This woman Bilak's wife. I do not know her name
I have brother. His name is Bilo. He once have a demon that live in his head so we open his head and place a dry fish inside to eat the demon, but the demon become angry and make Bilo a retard. He is sex crazy! All day long in his cage he look on porno!
I want meet nice western girlies for chitchat and sexytime - preference lady with yellow hairs, with plough experience and little or no history of retardation in family. I would like to meet you and make romance inside you.
If you agree be my wife then you will come my country, I will give you television with remote control, a red dress, two strong shoes, I will love you and care for you, we will be as one... but if u cheat on me I will crush you!
Also I like meet nice men, as friend - no sexytime.
My hobbies trampoline, table tennis, sitting on comfytobale chairs, disco dance and shoot dog. I also like look on picture of America things example swimmingpools. I like sex. I also like to speak on telephone - I have make over eighty conversation calls. One day I would like to eat a very big chocolate cake... with a toffee, and have my name 'Borat' made with 'toffee'. I also like to start fires.
This my friend azamat he is fat.
My favourites movies is 'Pluto Nash'. 'Robot cop'. 'Womanman Doubtfire', 'Little Lord Fontelroy', 'Almaty Summer' starring Viktor Hotelier [he my goodfriend ladies!], and of course, Transsibirskiy Ekspress.
Message me please
Some gipsy jews say im fake, that not true! I have proof!
We shoud hit this intruder with dead dog until he die!
http://fotoboek.fok.nl/user/BoratSagdiyev



1